PRESS RELEASE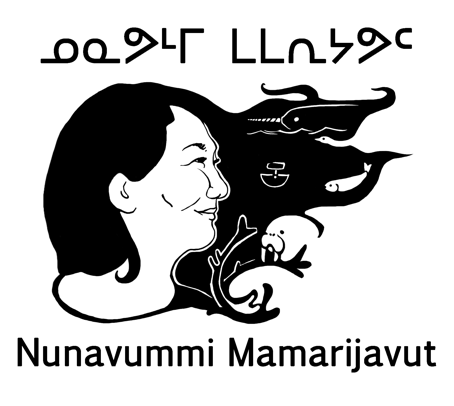 Premier of New Inuktitut Language TV Series this Fall on APTN
The Inuit Broadcasting Corporation (IBC) is introducing a new series September 3rd on the Aboriginal Peoples Television Network (APTN) – NUNAVUMMI MAMARIJAVUT. Nunavummi Mamarijavut (the food we love in Nunavut) is an Arctic culinary series (Inuk style). Our crew has travelled to the most special places in Nunavut, outside of the communities and in people's kitchens to meet great hunters and masters of food making.
Our host, Malaya Qaunirq Chapman has followed families and outfitters, venturing out to the most beautiful places in Nunavut where Inuit have camped to learn about the history of each site and of course hunt for the best food in Nunavut. Malaya learns skills in hunting animals, fishing, gathering seafood, berries and plants used to make delicious, organic and wholesome food made by Inuit for centuries.
"I have thoroughly enjoyed working on this series. It makes me so proud to be able to showcase the resourcefulness and creativity of Inuit. I have also had amazing opportunities such as catching a seal and sharing meals with others" said Malaya.
Nunavummi Mamarijavut is a 13-episode series in Inuktitut with English subtitles.
Nunavummi Mamarijavut airs Mondays @ 9:30 PM (ET) and repeats Fridays @ 9:00 AM (ET) on the APTN North Feed.
– 30 –
For more information, please contact:
Malakie Kilabuk, Director of Operations: (867) 979-6231, mkilabuk@inuitbroadcasting.ca
Download PDF of this press release >>